Natural Gear -The Science of Camouflage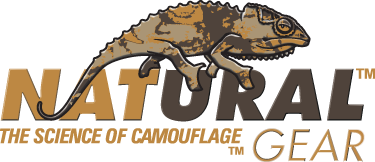 In 1994, Natural Gear© started with the idea that camouflage clothing should be more like the natural surroundings and not just one type fits all terrains. Natural Gear's scientifically designed camo gear was created by observing nature. The line began simply with shirts, pants, jackets, and caps but as word spread through the southeast, dealers and consumers started demanding the product. With this increased interest, Natural Gear expanded what was offered--all of them designed with the "Science of Nature" in mind. The line of products may have changed over the years but the patterns have not because they work.

If you want to disappear naturally, with a pattern that's open, soft, shadow-free, versatile, and totally devoid of sticks-and-leaves, wear Natural Gear©!
Click on this link www.naturalgear.com and save 10% when you use the promo code 13fb$ when checking out. On-line orders only