July 24, 2017

-

July 25, 2017
Officers & Leaders Conference
The Arkansas Farm Bureau's 69thannual Officers and Leaders Conference was held July 24-25 at the Hot Springs Convention Center.
South Dakota ranchers Troy and Stacy Hadrick closed the convention and reinforced the conference theme, "Innovation Generation." The Hadricks, who raise cattle, corn, soybeans and wheat near Aberdeen, S.D., are frequent speakers around the country, challenging farmers and ranchers to discover the influential power of agricultural advocacy. Their story has been shaped by personal experiences that challenged and guided the young couple.
Complete Conference Agenda: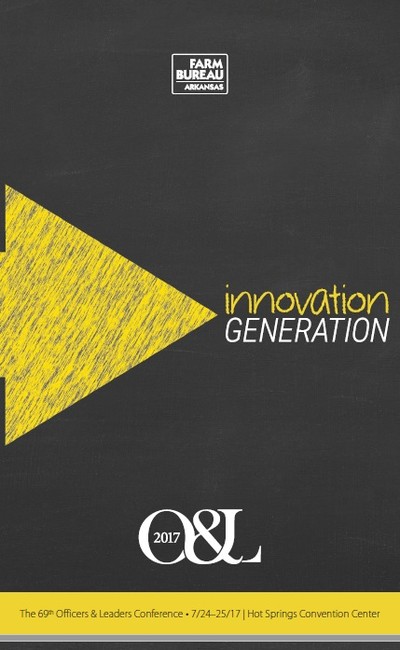 Presentation Video Feeds
Day 2 Keynote & Closing:
Breakout Sessions:
General Session:

Photos from O&L 2017
See our Facebook photo album from the event here or visit our Flickr album below.