March 6, 2020
Arkansas Agriculture Hall of Fame Luncheon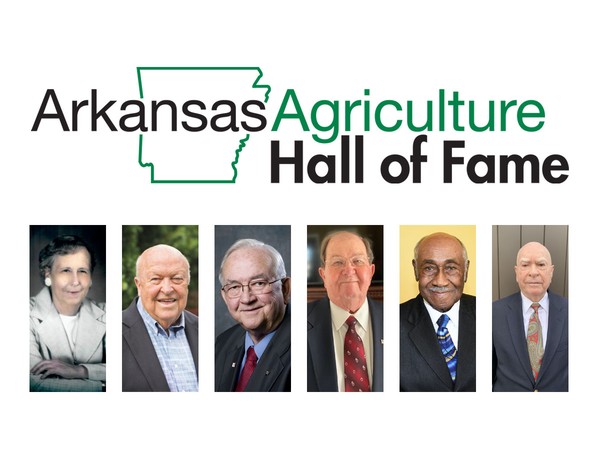 The mission of the Arkansas Agriculture Hall of Fame is to build public awareness of agriculture and to formally recognize and honor individuals whose efforts have led to the prosperity of local communities and the state.
The newest class represents timber, beef cattle, philanthropy, research, water management, conservation and reclamation, agricultural aviation, banking, civic leadership and outreach to farmers, a reflection of the broad and meaningful impact agricultural leaders have throughout Arkansas. Click here for more information on this year's class.
Induction ceremonies for Class XXXIII will be held Friday, March 6 at 11:30 a.m. at the Embassy Suites ballroom in Little Rock.
Luncheon tickets are $35 each. Individual tickets and tables of 10 are available by calling (501) 228-1609 or emailing aghalloffame@arfb.com. Online reservations can be made at http://bit.ly/AgHallTickets.