Your "one stop shop" for Farm Bureau merchandise!
Show your Farm Bureau pride by visiting FBApparel.com, Farm Bureau's® apparel, advertising and promotional specialties website!
Only the very best and most current Farm Bureau-logoed products are placed in easy-to-use categories designed to meet your needs. Look at the selection – quality products at excellent prices.
If you don't see what you need or you have a special theme or request, contact product specialist John Speck.
Whether you are looking for items to give away at your state or county fairs, staff apparel for annual meetings, awards to recognize special volunteers, agents, or staff, or items your own farm, ranch or member business, you can look to our site to find it all.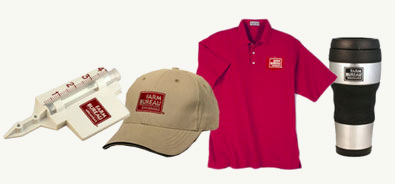 For special requests, details or questions please contact:
John Speck
847-622-4892
jspeck@promac.com