We're excited to announce a new educational alliance with the University of Arkansas System to provide our Arkansas Farm Bureau members and their families an exciting new way to earn college degrees.
The University of Arkansas System eVersity launched in 2015 as the state's only 100 percent-online university to help provide adult, working learners a high-quality, accessible path toward finishing both Associate's and Bachelor's degrees, along with other credentials along the way. There five degree programs from which to choose.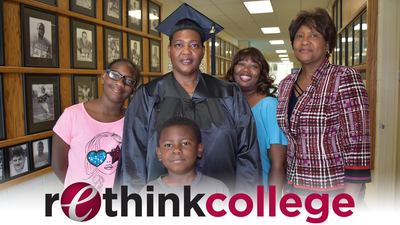 Your member benefits now include ways to help you pay for college! Members and their families can attend the UA System eVersity at a discounted rate by simply entering our five-digit alliance code when they apply for free at eVersity.uasys.edu.
Contact our HR office for more information and don't miss out on this exciting new opportunity.
About eVersity
You can earn your University of Arkansas System-quality degree entirely online without ever having to visit a campus, and by taking just one class at a time for six weeks, taking a week off, and then moving on to your next class. Seven times annually.
Some other things that set eVersity apart include:
No books, no fees
Just $525/class
High-quality UA System faculty and support
Quick, free application
Easy transfer of prior credits and degree planning
Five degree programs to choose from
Members Sign In Now to access this exclusive benefit.