Learn "How to Win an Election"
Campaign seminar teaches candidates skills to win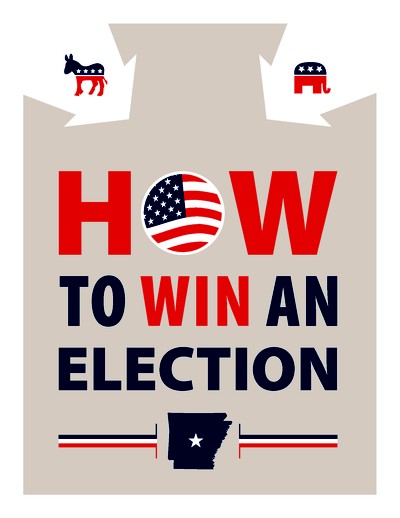 LITTLE ROCK – Arkansas Farm Bureau Federation is once again offering its "How to Win an Election" campaign seminar. The campaign management course will be Oct. 18-19 at the Farm Bureau Center in Little Rock. The Arkansas State Chamber of Commerce/Associated Industries of Arkansas will co-host the event.
The seminar is designed for anyone who is considering seeking public office or working as a campaign manager. Attendees will learn how to select a campaign theme and issues, identify voters, target precincts and special interest groups, develop a calendar to win and more. Budget preparation, fundraising, using a finance committee, the role of the campaign manager, working with the news media, the role of social media and other topics will be discussed. Video and computer simulated case study will allow participants to test techniques, tools and methods.
"The 'How to Win an Election' seminar is a great way to prepare for the rigors of a campaign and learn the key areas you need to pay attention to. It's a real eye opener," said Jeff Pitchford who coordinates the seminar and is director of state affairs for Arkansas Farm Bureau. "Those who attend are glad they came."
Pitchford says literally dozens of members past and present in the Arkansas General Assembly have benefited by attending this seminar. However, he also stresses you don't have to be running for state office to benefit from this seminar.
"Those running for local political offices, school boards, county sheriff, even those managing campaigns are encouraged to register and will see the value from attending," he said.
The cost to attend is $225, and the signup deadline is Oct. 11. Register online or find out more information here or contact Pitchford at 501-228-1625, jeff.pitchford@arfb.com.
Arkansas Farm Bureau is a nonprofit, private advocacy organization with almost 191,000 families throughout the state working to improve farm and rural life.