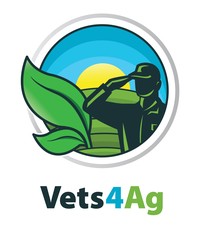 Vets4Ag program provides our veteran farm and ranch families with veteran-related resources and mentorship opportunities. Additionally, the program will assist veterans interested in farming with tools, resources and mentors to support their transition to agriculture.
If you are a veteran farmer or rancher, please complete the information form below to get involved with Vets4Ag. For more information about Vets4Ag, please contact Jason Smedley at jason.smedley@arfb.com or at 501-529-0076.
---
Upcoming Events:
POSTPONED!
The Vets4Ag Summit scheduled for April 3 at the University of Arkansas at Pine Bluff has been postponed until the fall. We will be working with the multiple agencies that are involved with the Vets4Ag program to determine the most appropriate date. We will be sure to communicate those details as they get defined over the next several weeks.

Sign up to attend the event here.
---
Vets4Ag Sign-up & Questionnaire
Complete the form below to sign up for the Vets4Ag program.