Farm Family Spotlight: West Central District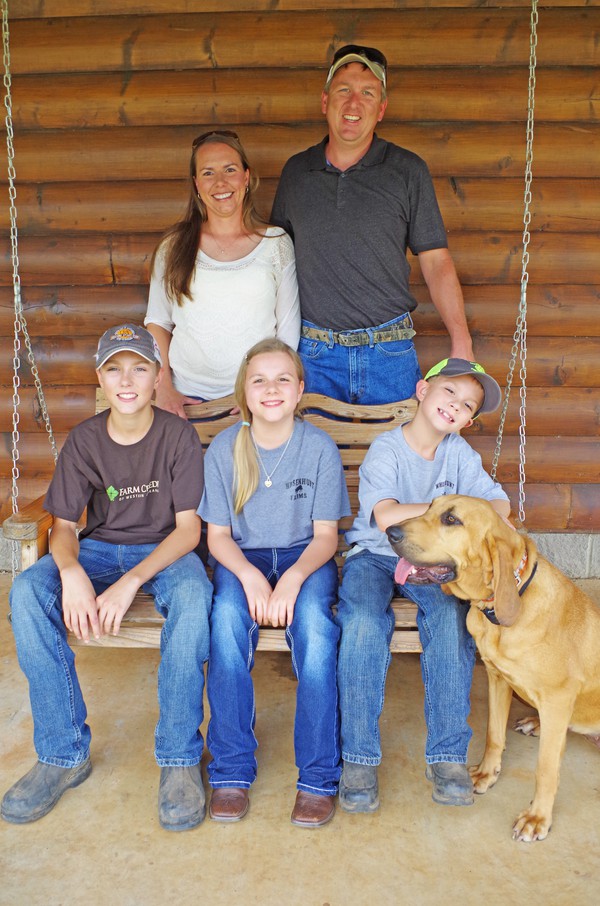 Joel and Amanda Whisenhunt hit the ground running when they purchased their farm in 2001. They have continued to build upon their farm and don't plan on stopping anytime soon. They're also raising their kids -- the next generation of farmers -- to have the same passion for and dedication to agriculture. Joel and Amanda, and their children Hayden, Lauren and Caleb, are the 2016 Howard County Farm Family of the Year and the 2016 West Central District Farm Family of the Year.
Joel and Amanda have 120 head of cattle, six poultry houses and hay on their 368-acre farm in Nashville. Amanda also raises purebred Border Collies and trains them for working their cattle. The dogs are trained to perform a number of daily jobs, including moving cattle into corals, rotating pastures and loading onto trailers. The assistance of the dogs eliminates the need for another person.
Joel was raised on his parent's farm, which consisted of four broiler houses and cattle. Joel and Amanda now own two of those houses. Joel's parents played an important role in helping Joel and Amanda get their start, but there's no doubt that Joel and Amanda have put in the work to build the farm to what it is today.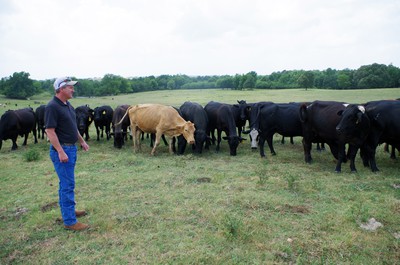 To better their sustainability practices on the farm, they have completed several EQIP programs with the NRCS. The programs include cross-fencing for rotational grazing with the cattle and adding 40 acres of pine trees. They made the largest additions to their poultry houses with the assistance of the programs. They added stir fans, roll seal doors, replaced all lightbulbs with LED lightbulbs, added tube heaters to the brood end of the houses, and added foam insulation. Additionally, they have constructed a litter shed to store litter and so they can apply litter to their fields at the proper time.
Future plans for expansion include adding new cow pens, building a feedlot, and adding and improving the cattle working facilities. Joel and Amanda would like to add a hay barn to decrease waste and an indoor training facility for the stock dogs. They also hope to increase their cattle herd by purchasing or leasing nearby land. They plan to acquire Joel's parent's 280-acre farm, which consists of 80 head of cattle and two poultry houses, in the near future.
All three children are involved on the farm helping with daily chores. Hayden is a member of the Nashville FFA Chapter and all three are active with the Howard County 4-H. They have shown dairy cattle in the past and are now showing pigs.
Both Joel and Amanda are active in the community with Joel serving as a volunteer fireman and Amanda assists with a variety of Ag in the Classroom programs. The family is active members of the Sunset Church of Christ where Joel is a Deacon and Amanda teaches the preschool Bible class.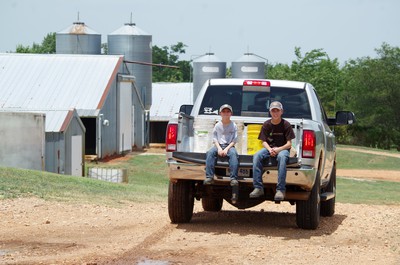 Joel & Amanda's Chicken Queso Soup
Ingredients
2 boneless, skinless chicken breasts
2 cans Shoepeg corn, drained
2 cans Great Northern beans
1 can Rotel
1 can Cream of Mushroom soup
2 cans chicken broth (14 oz cans)
1 chicken bouillon cube
1 chopped onion
¼ stick butter
1 tsp cumin
1 tsp garlic powder
16 oz Velveeta cheese
Directions
Cook chicken and dice
Sautee onion with butter, cumin and garlic powder
Add all ingredients to pot
Simmer for 30 minutes
Add Velveeta cheese
Simmer for another 10 minutes
Serve with chips and sour cream
Also good with noodles