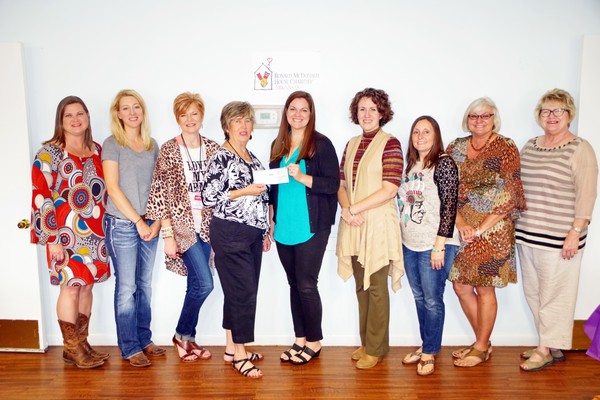 The Women's Committee is a vital part of the county and state Farm Bureau organizations, as they plan and implement programs and activities that are an important part of Farm Bureau's mission. They conduct community-based activities and programs involving Ag in the Classroom,farm tours, commodity promotion, safety, health and agricultural policy.
State Committee
Chair
Donna Bemis
Vice-Chair
Magen Allen

Joyce Doyle, Poinsett County
Wendy Norwood, Greene County
Pat Stewart, Stone County
Teresa Fawcett, Little River County
Heather Morgan, Arkansas County
Lonnie Davis, Ashley County
Women's Committee Newsletters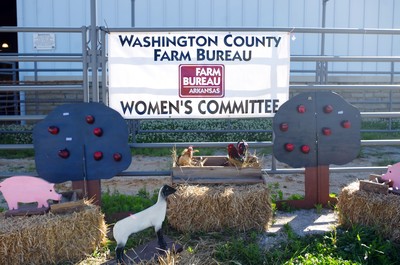 The Women's Newsletter communicates useful information to all county women's committees. Activities of county committees are highlighted in each quarterly issue, as well as state activities of interest, upcoming events, and a message from the State Women's Committee chairwoman. Newsletters are mailed to the chairwomen and members of all county Women's Committees and the State Women's Committee.

Women's Committee Quarterly Reports
Quarterly reports serve as a written record of each county's accomplishments and are used to share ideas with other counties through the Women's Newsletter.Each quarter, the reports are reviewed and scored based on the number and type of activity. At the end of the year, the county with the most points will be given the Outstanding Women's
Committee Award at the Arkansas Farm Bureau Annual Convention.
Quarter 1: November, December, January
Due: February 15th
Quarter 2: February, March, April
Due: May 15th
Quarter 3: May, June, July
Due: August 15th
Quarter 4: August, September, October
Due: October 31st
Backpack Program & Food Pantry Donations

The Women's Committee and YF&R Committee will be continuing the Backpack Program. For many children, school meals may be the only meal they eat. What happens when they go home over the weekend? For more than 15 years, the Feeding America Backpack Program has been helping children get nutritious and easy-to-prepare food they need for the weekends. With your help, we can provide more food to more children in need. We would like for you to contact your county school district and see if they are currently using this program and what you can do to help. Whether it is a monetary donation or a food supply list that is filled. This food is administered by school personnel and goes to
specific children in need.

Arkansas Farm Bureau will match one half up to $100 that you spend for the Backpack Program or you can donate to a local county food pantry this fall and again in the spring of 2018. Receipts for the fall need to be sent to the state office by October 15 and for the spring by April. Receipts for the fall need to be sent to the state office by October 15 and for the spring by April 15.

School Art Supply Program

Our State Women's Committee continues to support the art supply project. Please send in your receipts by January 31 for reimbursement. We will reimburse one half of what your county spends up to $150.

If your county spends $300 on art supplies for their schools, the committee will send your county $150 to offset some of your costs. With the AITC Coloring Contest in November and the Safety Poster Contest in January, the donation of supplies may be an opportunity to get your schools interested in our programs. Please donate purchased items only. Cash donations will not be reimbursed.
Gold Star Program

We know there have been a lot of activities the last three months and we are excited to hear what your county has been doing to promote agriculture.

The Gold Star report has changed to a simple email, answering three questions and reporting your county activities in the four areas: Commodity Promotions/Activities, Ag-in-the-Classroom, Rural Health and Safety, Farm City and/or Other Activities.

See the letter and Gold Star Awards questions on the document below. Do not fill in the document. Rather, you must simply send an email answering the questions on the form and describing your activities in the four key areas. Please send your email to harry.willems@arfb.com or lori.croy@arfb.com.