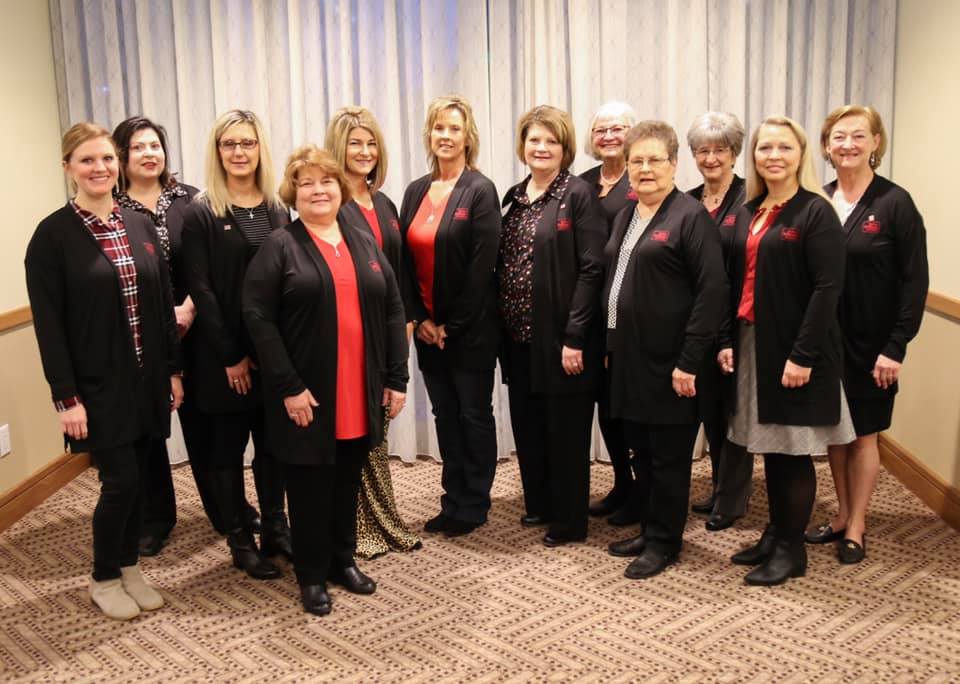 The Women's Committee is a vital part of the county and state Farm Bureau organizations, as they plan and implement programs and activities that are an important part of Farm Bureau's mission. They conduct community-based activities and programs involving Ag in the Classroom,farm tours, commodity promotion, safety, health and agricultural policy.
State Committee
Chair
Magen Allen

Vice-Chair
Kerry Stiles, Lee County District 1
District 2- Amy Young, Jackson County
District 3- Nita Cooper, Boone County
District 4- Regina Oliver, Scott County
District 5- Divella Gray, Yell County
District 6- Susan Bitely, Jefferson County
District 7- Doreen Antley, Hempstead County
Backpack Program & Food Pantry Donations

The State Women's Leadership and Young Farmer & Rancher Committees will continue to match donations to the Farmers Feed Families, Backpack Program and Food Bank/Pantry. With your help, we can provide more food to those in need. We would like for you to contact the school districts and Food Banks/Pantries in your county and see what you can do to help. Donations can be made monetarily or by filling a food supply list.

Arkansas Farm Bureau will match one half up to $200 that you spend on these programs throughout the year. Please submit reimbursement request to: Lori Croy at lori.croy@arfb.com.
School Art Supply Program

Our State Women's Leadership Committee continues to support the art supply project. Please submit your receipts for reimbursement to: Lori Croy at lori.croy@arfb.com. We will match one half of what your county spends up to $150. Cash donations will not be reimbursed.