Measure the Candidate Videos Now Available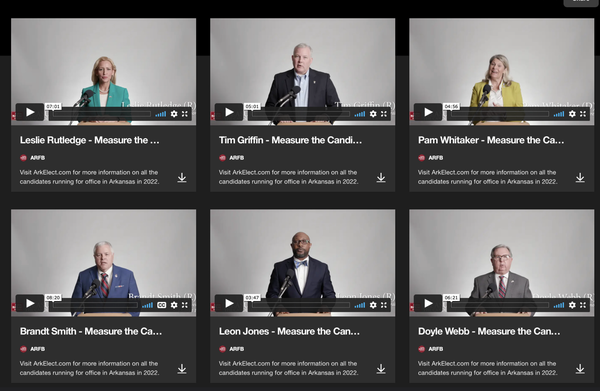 At Arkansas Farm Bureau, we believe it's important for Arkansans to hear what candidates have to say before they go to the polls to make their decisions on the future of our state. That's why we invited all candidates for federal and statewide offices to participate in our "Measure the Candidate" program for 2022. Candidates recorded timed videos over several days in late March, offering information on their backgrounds, experience, platforms and positiions on issues of importance to Farm Bureau members and all Arkansans.
These videos are now posted and ready for viewing at the links below and throughout this site on individual candidate profile pages.
View Gubernatorial candidates here.
View candidates for Federal office here.
View other candidates for statewide office here.
Candidate videos are also available on our online Arkansas Political Directory at ArkElect.com.
To view candidate videos on ArkElect.com, simply click on the Candidate Directory tab at the top of the page or search for a candidate by name.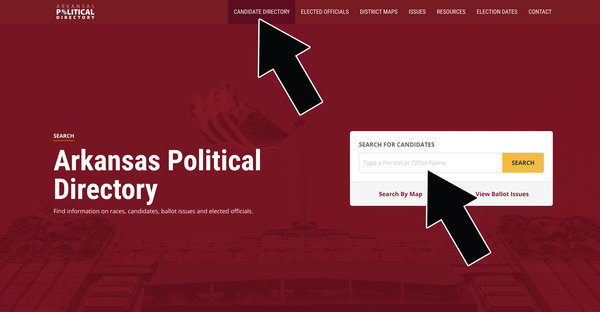 When using the candidate directory to find videos, search by name or look for statewide candidates (Statewide Office, Supreme Court) and federal candidates (U.S. Senate and U.S. House).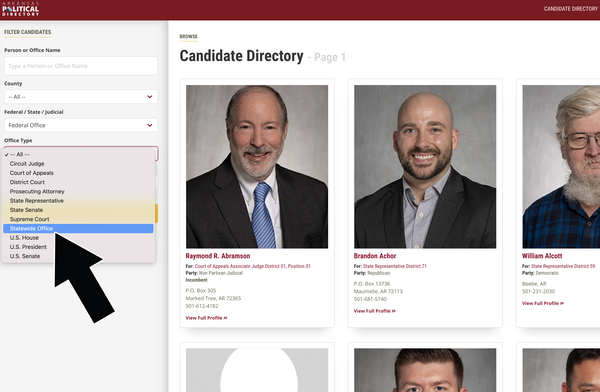 Once you've selected a candidate and clicked to visit the candidate page, you will see the video in the bottom right corner.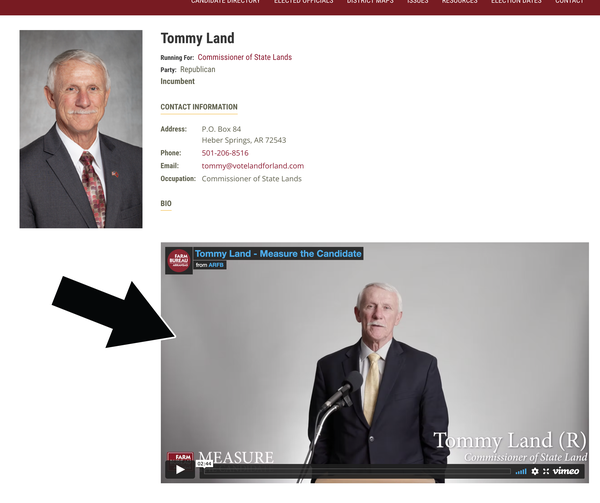 ArkElect.com Updated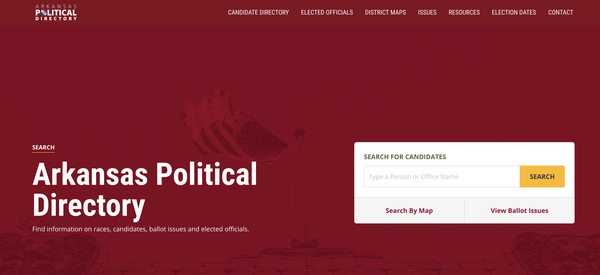 Arkansas Farm Bureau's 2022 online election directory, ArkElect.com, is fully updated with information on state House and Senate elections, Congressional and other statewide elections, as well as ballot initiatives. It allows for sorting and downloading of candidate information by county or statewide. Check it out today and learn about candidates running to represent you in Little Rock and in our nation's capital.
A print edition of the 2022 Election Directory is also available for download here or by clicking the image below.
Legislative Summary for the 93rd General Assembly
We are pleased to provide this Legislative Summary of the regular session of the 93rd General Assembly of Arkansas. It is an overview of the dynamics of and actions taken during the 2020 session on our priorities and other issues of special interest to rural constituents.
Click here to visit our Legislative Summary page for 2021 or download our expanded summary document below.
Download full legislative summary.