AGCAST: Olson Water Buffalo Tour
Tom and Shannon Olson have been raising water buffalo on their Turkey Creek ranch near Texarkana for almost 30 years. Originating in India, Turkey Creek Ranch is one of the few water buffalo operations in the U.S. The animals are popular for being fairly docile, providing nutritious lean meat and milk. The Olsons hosted a tour for students from Genoa Central High School recently and in this edition of Arkansas AgCast, Ken Moore visited with Tom Olson and Kimberly Leigh, FFA Advisor and Vo-Ag instructor at Genoa Central about this unique breed and what the students learned from the visit.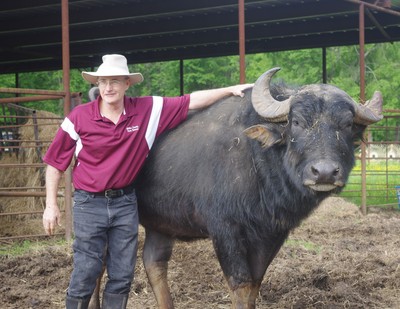 Tom Olson and one of his water buffalo.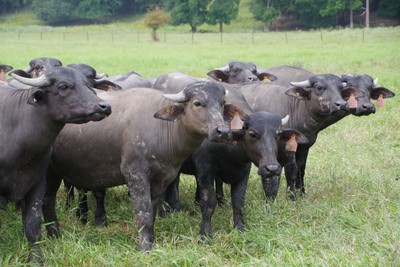 Some of the Olson's herd.