Farm Bureau Leaders Attend Farm Bill Signing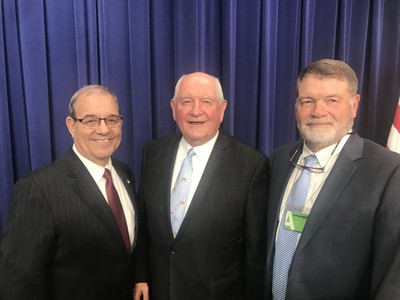 ArFB President Randy Veach (l), with Agriculture Secretary Sonny Perdue (c)
and ArFB board member Terry Dabbs
President Donald Trump signed the 2018 Farm Bill into law during a ceremony in the Old Executive Office Building near the White House. Arkansas Farm Bureau President Randy Veach and ArFB Board Member Terry Dabbs were on hand for the signing event, where they spoke to members of Arkansas's Congressional delegation, leaders from American Farm Bureau and Agriculture Secretary Sonny Perdue.
Below are highlights and updates from the event:
President Randy Veach (r) and Terry Dabbs (l) before the signing ceremony.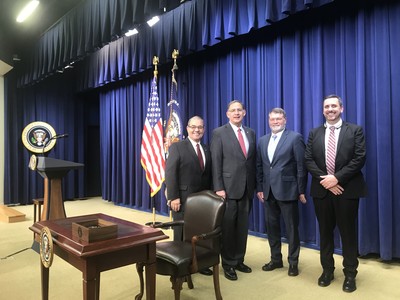 Veach, Senator John Boozman, Dabbs and Matt King, ArFB director of public
affairs and government relations, stand onstage before the signing ceremony.

President Trump signs the bill into law.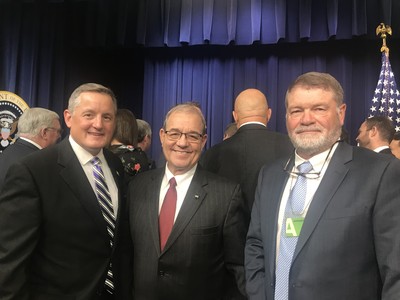 Congressman Bruce Westerman, Veach and Dabbs after the signing.
Veach discusses the signing ceremony.
Dabbs after the signing ceremony.