Veach re-elected chairman of Life Company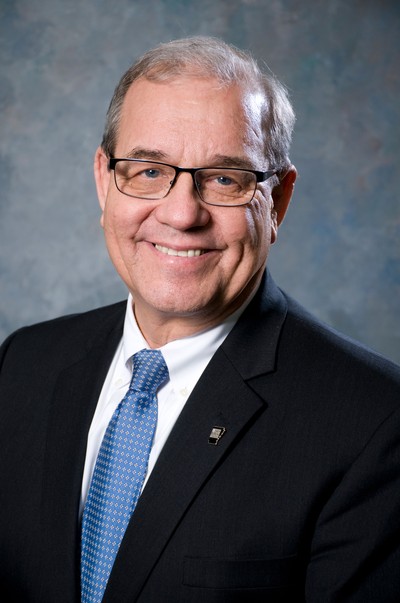 Randy Veach of Manila (Mississippi County) was re-elected Tuesday by board action as president and chairman of Southern Farm Bureau Life Insurance Company, his third one-year term in that position.
A third-generation farmer, Veach is the first Arkansan to serve as chairman of SFBLIC. In his 10th year as president of the Arkansas Farm Bureau, Veach has served on the SFBLIC board for the past 15 years.
Arkansas Farm Bureau was among five founding members of SFBLIC in 1946. The company provides life insurance products in 11 states: Arkansas, Colorado, Florida, Georgia, Kentucky, Louisiana, Mississippi, North Carolina, South Carolina, Texas and Virginia. It has more than $144 billion in life insurance in force and is headquartered in Jackson, Miss.
"I am humbled by the support of our board and hope to continue to serve Farm Bureau members," said Veach. "Providing products and services that improve the quality of life for our members is a key tenant of our mission statement."
Veach also serves as a board member of the American Farm Bureau, the nation's largest farm advocacy organization.
A deacon at Little River Baptist Church, Veach is a trustee of B.M.A. Theological Seminary in Texas, and was past board director of Baptist Hospital in Mississippi County. He also served 10 years on the Manila School Board. Randy previously served as a member of the Arkansas State Plant Board and the board for the National Cotton Council, and Cotton, Inc. He has also been a member of the Arkansas Rice Research and Promotion Board.
In 2012, Veach received the Honorary American FFA Degree for lifetime service to youth and agriculture education, and has additionally received the Honorary State FFA Degree. In 2014, he was recognized as the Burlsworth Foundation's Legends Honoree.
Before joining the Arkansas Farm Bureau state board in 1999, Veach held several positions in Mississippi County Farm Bureau, including president and vice president. He also served on the county's Soybean, State Affairs and National Legislative Affairs committees. He and his family were chosen as the 1998 Mississippi County Farm Family of the Year.
Veach and his wife Thelma have four grandchildren.
Arkansas Farm Bureau is a nonprofit, private advocacy organization with more than 190,000 families throughout the state working to improve farm and rural life.
For more information, contact:

Steve Eddington
(501) 228-1383
steve.eddington@arfb.com
or

Rob Anderson
(501) 228-1640
rob.anderson@arfb.com