Williams Named Director of Women's Leadership Program & Farm Bureau Foundation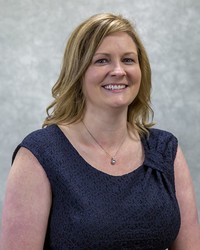 Amanda Williams has been named Director of the Women's Leadership Program & Farm Bureau Foundation for the Arkansas Farm Bureau Federation. Williams has been with Arkansas Farm Bureau for eight years, serving for six years Safety Coordinator and for the past two years as Education & Foundation Coordinator.
In her expanded role, Williams will primarily be responsible for planning and budgeting for the state Women's Leadership Committee and working with county Women's Leadership committees to assist with various activities. She will also develop and implement training activities to educate members and grow participation.
Williams will maintain her responsibility for coordinating the daily activities of the Arkansas Farm Bureau Foundation, a 501(c)(3) nonprofit fundraising arm dedicated to supporting agriculture education, research, disaster relief and potential litigation.
The state Women's Leadership Committee and county Women's committees are critical to Arkansas Farm Bureau's efforts to promote agriculture. Williams will work within Farm Bureau to build the committee and program while also overseeing its annual conference. She will work with other organizations and the American Farm Bureau Federation to further enhance the program, and with volunteers and committees to motivate them and instill a desire to improve their county programs.
"I'm excited to take on this new position," says Williams. "The Foundation plays a key role in how we encourage and develop leaders in Arkansas agriculture. I look forward to working alongside the Women's Leadership committees to help them make an impact in their communities and grow as leaders themselves."
Williams is a 2005 graduate of Arkansas State University, where she completed a bachelor's degree in ag business. She lives in Vilonia with her husband and son.
For more information, contact:
Steve Eddington
(501) 228-1383
steve.eddington@arfb.com
or
Rob Anderson
(501) 228-1640
rob.anderson@arfb.com