I.F. Anderson Farms Inc., of Lonoke (Lonoke County) is the 2019 Arkansas Farm Family of the Year.
Anderson Farms is the nation's largest baitfish hatchery, raising 1.3 billion fish annually on 3,334 water acres. It is a fourth-generation fish farm presently run by James Neal Anderson and his son Jamie. The business employs 45 people and ships to more than 40 states annually. The Andersons were humbled and surprised to receive the honor.
"This is such an honor," said Jamie Anderson. "We don't do this for recognition. We do it because we love it, it's in our blood and our DNA. It's our heritage. That's why we do this.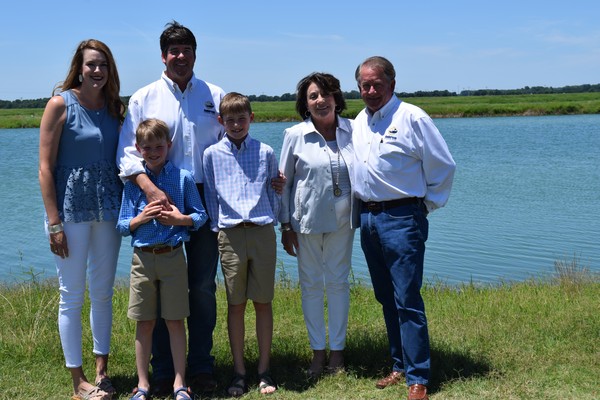 "My granddad and great granddad, they didn't see this 70 years down the line. Seeing this honor and the fifth generation standing here. Thinking of them and this honor is a pretty amazing feeling."
As Arkansas Farm Family of the Year, the Andersons were expected to compete with nine other southeastern state winners in the 2020 Swisher Sweets/Sunbelt Expo Southeastern Farmer of the Year program in October in Moultrie, Ga., but this year's event has been canceled due to the COVID-19 outbreak and other plans are being developed.