Farm Family of the Year Spotlight: The Morgans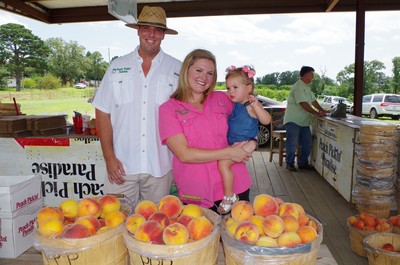 Mark and Shay Morgan of Clarksville (Johnson County) are the 2016 Arkansas Farm Family of the Year. The Morgans, who have a two-year-old daughter named Kate, operate a diverse farm and are best known for their "Peach Pickin' Paradise" U-pick peaches and nectarines, which make up roughly 60 percent of the business.

The Morgan's farm consists of 3,500 peach and nectarine trees on 17 acres, and 600 acres for hay production and grazing for their more than 300 head of beef cattle. Strict performance records are kept on all cattle and calves and only the top 20 percent of their bulls of each breed are selected to improve the herd. Shay is a registered dietician and her knowledge of nutrition and food safety is shared with visitors during farm tours and community outreach programs. They also participate in the local Farm to School program.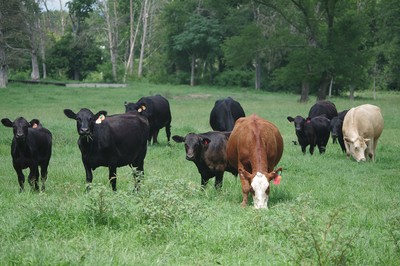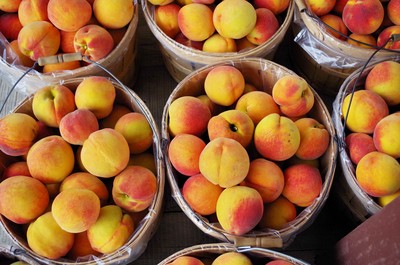 As Arkansas' Farm Family of the Year, the Morgans will compete in the 2017 Swisher Sweets/Sunbelt Expo Southeastern Farmer of the Year program. A winner will be named from among 10 southeastern state winners next October in Moultrie, Ga.
"This (being named Farm Family of the Year) was a huge shock. When they announced it, I hugged my wife and my daughter, hugged my grandma, and shook my dad's hand. It was remarkable and something I'll never forget," Mark Morgan said of being named 2016 Arkansas Farm Family of the Year in December 2016. "We're excited, honored and humbled."
The Morgans serve on the Arkansas Farm Bureau Young Farmer and Rancher Committee, the Johnson County Fair Board and the Arkansas Cattleman's Association. They are also active members of the Clarksville First United Methodist Church.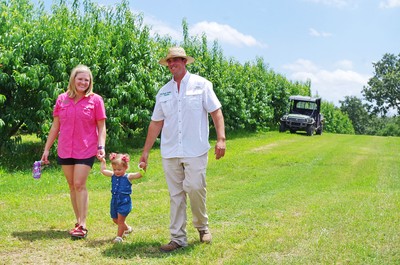 "This will give us a great opportunity to tell not only my family story, but the stories of all the other family farms throughout the state of Arkansas and correct any misconceptions others may have about what we do every day," Morgan said. "We're getting out there and doing the right thing and leaving the land in better shape for future generations."
The Farm Family of the Year program, now in its 69th year, is the longest-running farm family recognition program of its type in the United States. It begins with selection of the top farm family in each county. Then, eight district Farm Families of the Year are selected. The competition is judged on production, efficiency and management of farm operations, family life and rural/community leadership and values.
"We congratulate Mark and Shay Morgan on being named the 2016 Arkansas Farm Family of the Year," said Arkansas Farm Bureau President Randy Veach, a cotton, soybean and wheat farmer from Manila. "Clarksville is home to the annual peach festival and Peach Pickin' Paradise attracts peach lovers from across the state and region. Mark is a fifth-generation peach grower and is continuing his family heritage in Johnson County.